Creative Pink Dough Bowl Candle You Can Make Yourself
We have seen candle tops like this everywhere on Instagram and we love them! So when we got a bunch of new shapes and sizes of our dough bowls we knew what we had to do. 
These are perfect for making your own unique centerpiece, relaxing candle, or to learn how to make these to sell in your shop/at your small business. 
Try it out and let us know what you think! 
Method
Take four wick stickers and place them an even distance apart on the inside of the dough bowl. Add the wicks and allow time to stick. 
Meanwhile, add 1 1/2 cups of wax to your measuring cup. Microwave for 2 minutes. Stir. Microwave for an additional 2 minutes.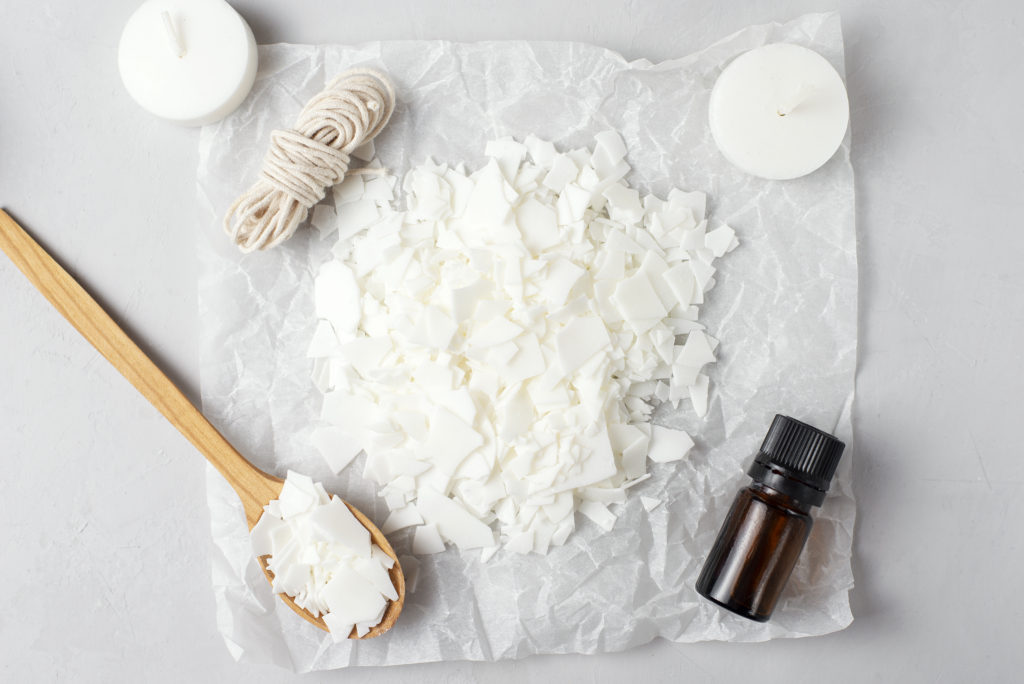 Repeat until wax is melted fully. Take temperature of wax. If 165 degrees Fahrenheit or below you can add fragrance oil. 
Next, stir in fragrance oil. Add pigment powder at this step if desired. 
Wait until the wax reaches 135 degrees Fahrenheit or less before adding wax to vessel. 
Carefully pour the wax into the vessel ensuring that the wicks stay at the bottom of the bowl. Then, use popsicle sticks or wick centering device to keep the wicks upright and straight.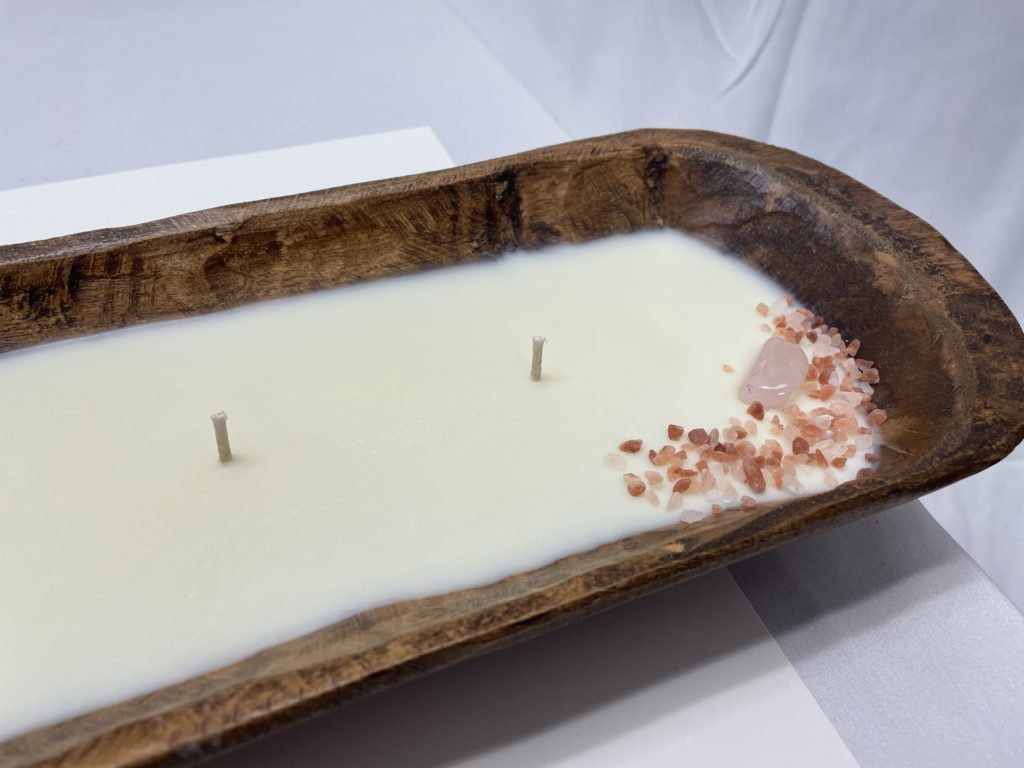 Repeat process of melting, scenting, coloring, and adding wax until candle reaches desired height. 
Ensure that the wax has hardened quite firmly before you add more wax. 
When it has reached desired height, add rose quartz and himalayan pink salt in desired quantity and pattern. 
If salt will not stick, use heat gun to soften wax enough that it will stick. 
Let us know if you try out this recipe or any others from our blog!
Looking for the best candle making supplies? Check out our website for candle wax, molds, wicks, fragrance oils, jars, and more! 
Bulk Apothecary is the best supplier of all things candle making!
Bulk Apothecary makes no claims of "expert status" and the company will not be liable for any losses, injuries, or damages from the use of the information found on this website.
As with all products, users should test a small amount prior to normal extended use. If pregnant or suffering from illness, consult a doctor before use.