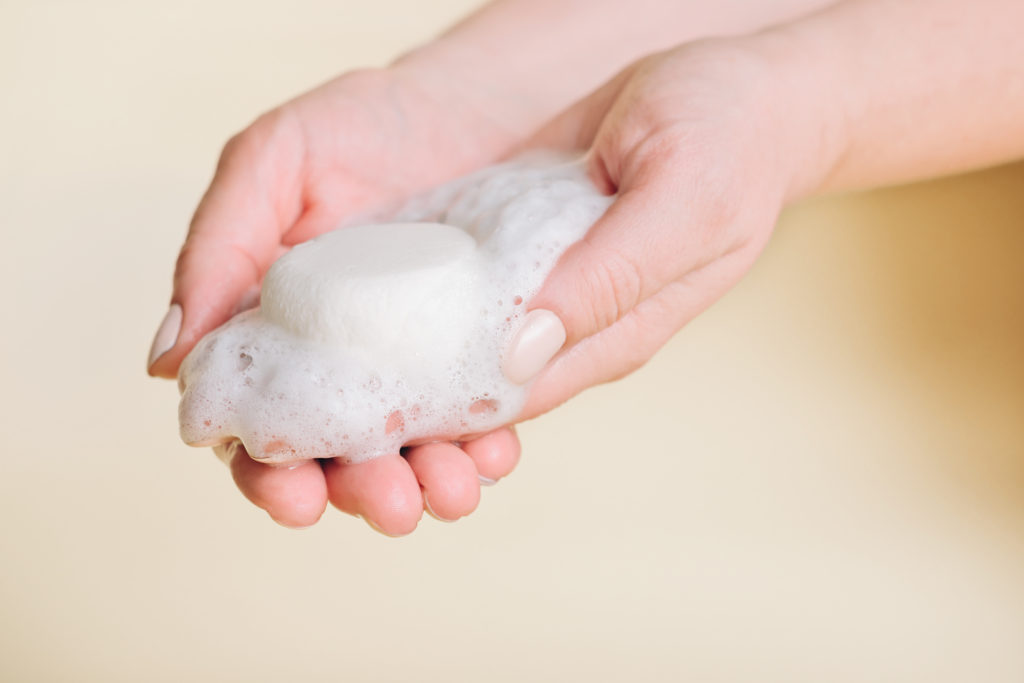 Bubble Bar
NOTE: You will need PPE (Personal Protective Equipment) for this recipe. Do not breathe in the SLSA powder as the particles are fine and can damage the respiratory system when uninhibited by other ingredients. 
Ingredients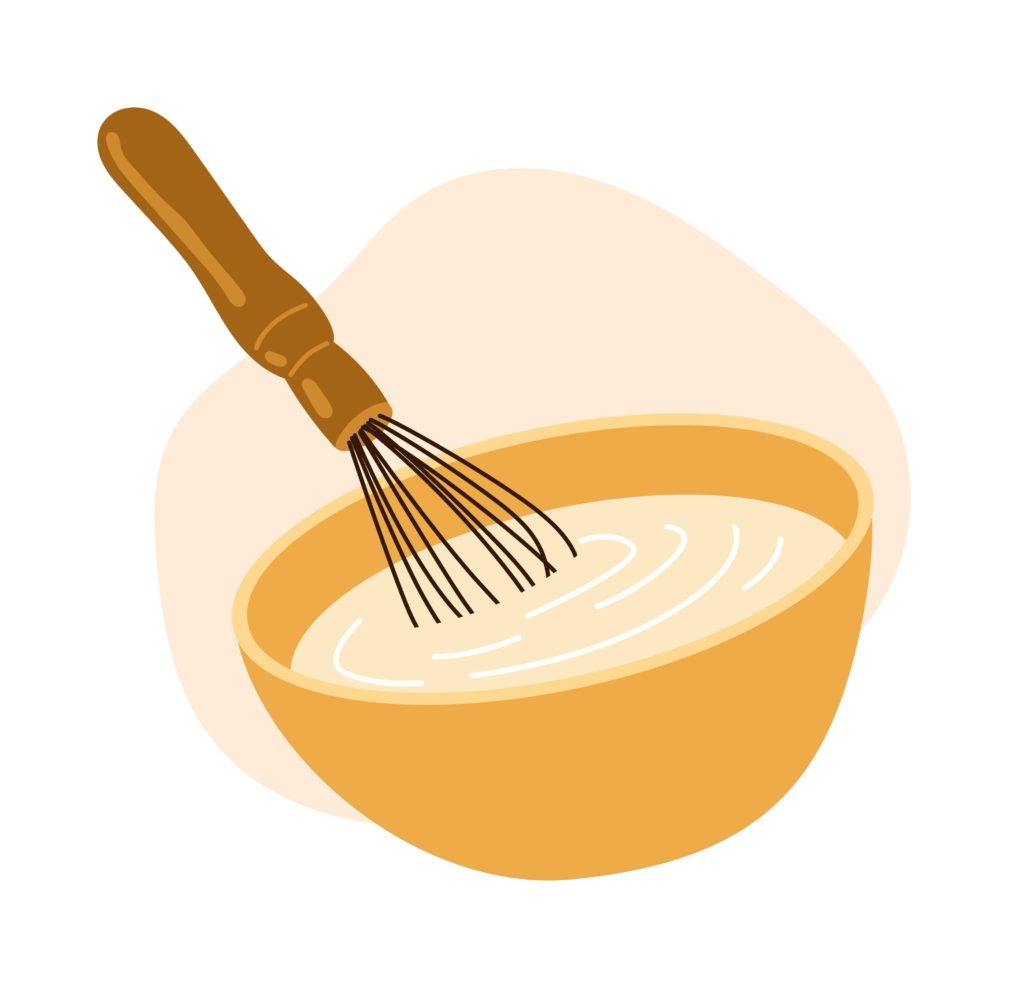 Make It
Add citric acid and baking soda to a large mixing bowl. You do not have to sift these two ingredients but it will help to avoid any white spots in your bars. 
Wearing a mask, preferably a 3-Ply Safety mask, gently and slowly pour the SLSA into the mixing bowl holding the baking soda and citric acid. Use a whisk to gently combine these ingredients. Try to avoid the airborne powder rising from the bowl. 
Add coconut oil and butter of choice to a heatsafe bowl or jug and heat until melted. This can be done in the microwave or using the double boiling method over a stove. Let sit for ten minutes. 
After those ten minutes the Polysorbate 80 and fragrance oil can be added to the coconut oil and butter mixture. Stir carefully for several minutes until incorporated. 
Carefully, pour the liquid into the dry mixture. 
Put on gloves and gently knead the liquid into the dry mixture until it reaches a wet sand/cookie dough-like consistency. Carefully rub out any white spots within the mixture between your thumb and forefinger until there are no dry spots or clumps. 
Once fully combined the mixture can be placed in a clean silicone mold. If desired, you could also use an ice cream scoop to make bath truffles on a tray lined with parchment paper or foil. 
Pour the mixture gently into the soap mold and use a spatula to smooth out the top. Place the mold into the fridge and allow your mixture to harden for at least one hour. 
It can then be removed from the refrigerator, sliced, and the slices must then be allowed to set for at least 24 hours.
Use
Do not fill bath tub all the way to maximum. Allow at least two inches for bubbles to form. 
Break up one bubble bar into smaller pieces within bath water. Allow time to foam and lather. 
Use non-staining pigment in recipe to avoid staining your tub. We used our mica powders and had no issue with leftover residue.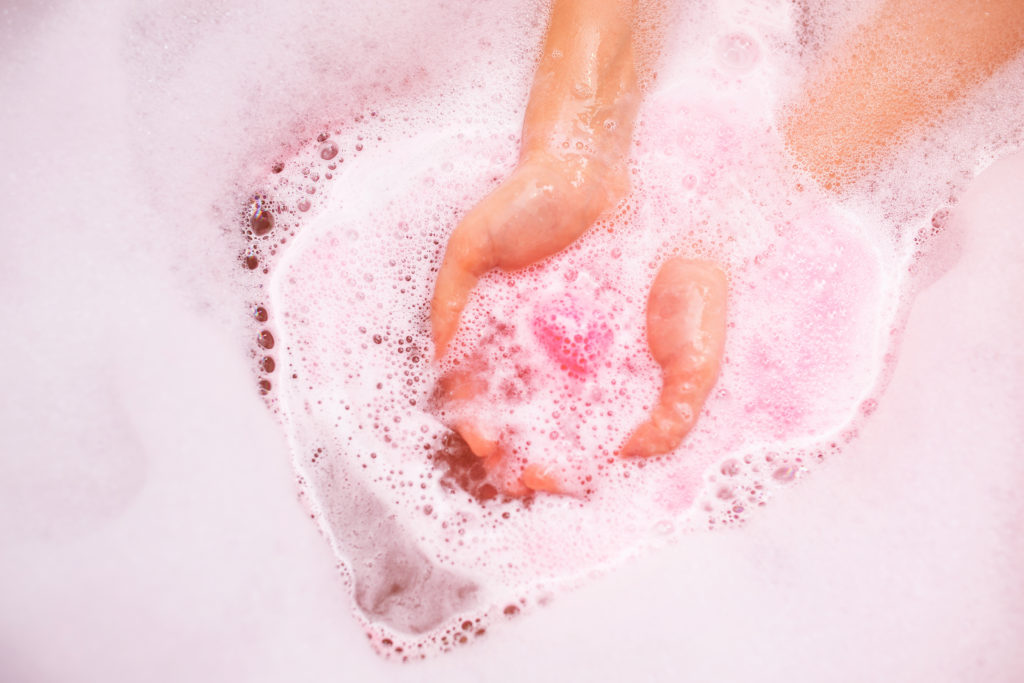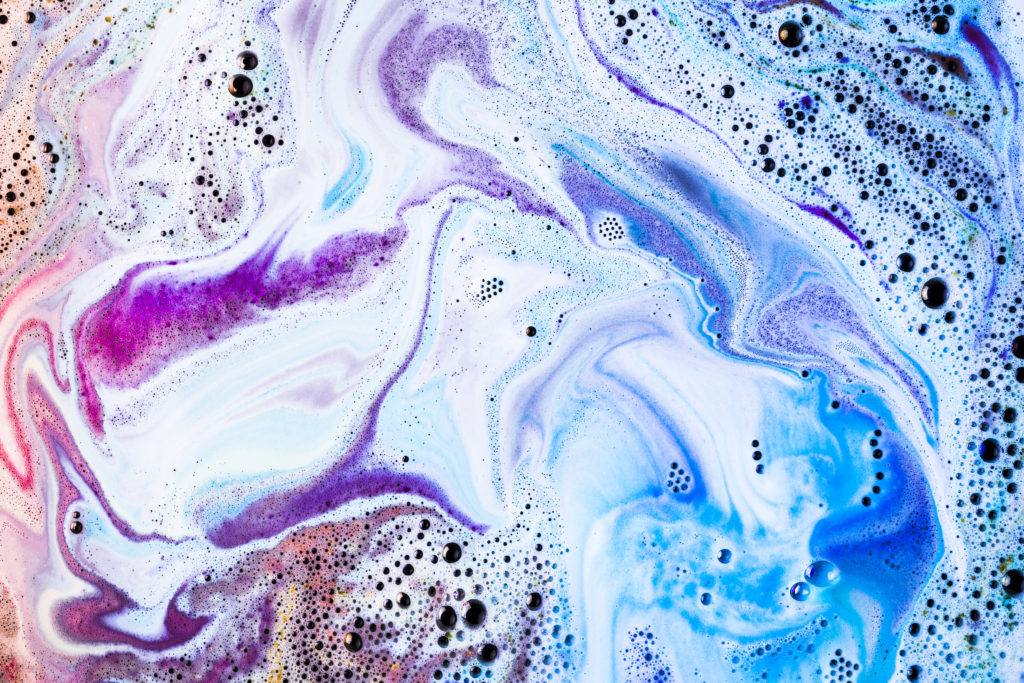 Let us know if you try out this recipe or any others from our blog!
Looking for quality soap making supplies? We have the best melt and pour bases, molds, fragrance oils, butters, waxes, and more!
Bulk Apothecary is the best supplier of all things soap making!
Bulk Apothecary makes no claims of "expert status" and the company will not be liable for any losses, injuries, or damages from the use of the information found on this website.
As with all products, users should test a small amount prior to normal extended use. If pregnant or suffering from illness, consult a doctor before use.